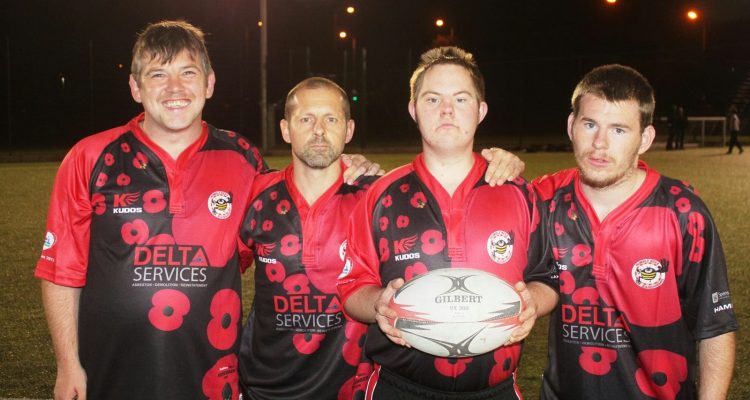 Remembrance Day – Help for Heroes
Sunday 10th of November, Remembrance Day, at the Bradford and Bingley Sports Club, the Bumbles have organised a fundraising event for the Royal British Legion and Help for Heroes.
One team from the Royal Dragoon Guard and a team consisting of soldiers who have been wounded in service will attend the Tournament  besides the Bumbles and the Nearly All Blacks/Morrisons Selection.
Entry is free, the bar will be open and food available.
This follows the Remembrance Day parade in Bingley which will be attended by representatives of our team.
Kick off is due at about 1 pm, at Bradford and Bingley Ground, everybody is welcome!
Bumbles players are proud to host our heroes old and young, and would welcome new spectators and supporters, please, help us to spread the word!