This AMAZING story started in 2008
"I don't want to play disabled rugby. I want to play proper rugby" Anthony Brooke stated at a Workers Educational Association Class 2008. So he wrote to the Country Sports Partnership head – James Brown and signposted to the RFU.
This was the beginning of a journey of VALUES, VISION & LEADERSHIP that we should ALL take notice of. Anthony is a Rugby fan who was born with Cerebral Palsy, which affects his movement. He was unable to get to play with the teams he approached.
He set up his own team to allow the disabled and able-bodied players to take part in full contact rugby. After advertising for players he set up Bumble Bees RUFC also taking the name BARBARIANS, with the support of The Rugby Football Union and Bradford and Bingley Rugby Football club.
The simple yet poignant aim of THE BUMBLE BEES is to build players' confidence, improve their health and wellbeing and raise their aspirations.
Since Mr Brooke, started the team, it has attracted 40 registered players, with almost half of them disabled.
Our Mission
The Bumble Bees Barbarians are committed to providing inclusive Rugby Union without boundaries to adults of all abilities. Coaching should be safe, fun, energetic and enjoyable with players encouraged to build on their teamwork, support for each other and personal excellence.
We aim to organise games and tours to broaden the horizons of both our players and those of our opposition in order to promote Rugby for All.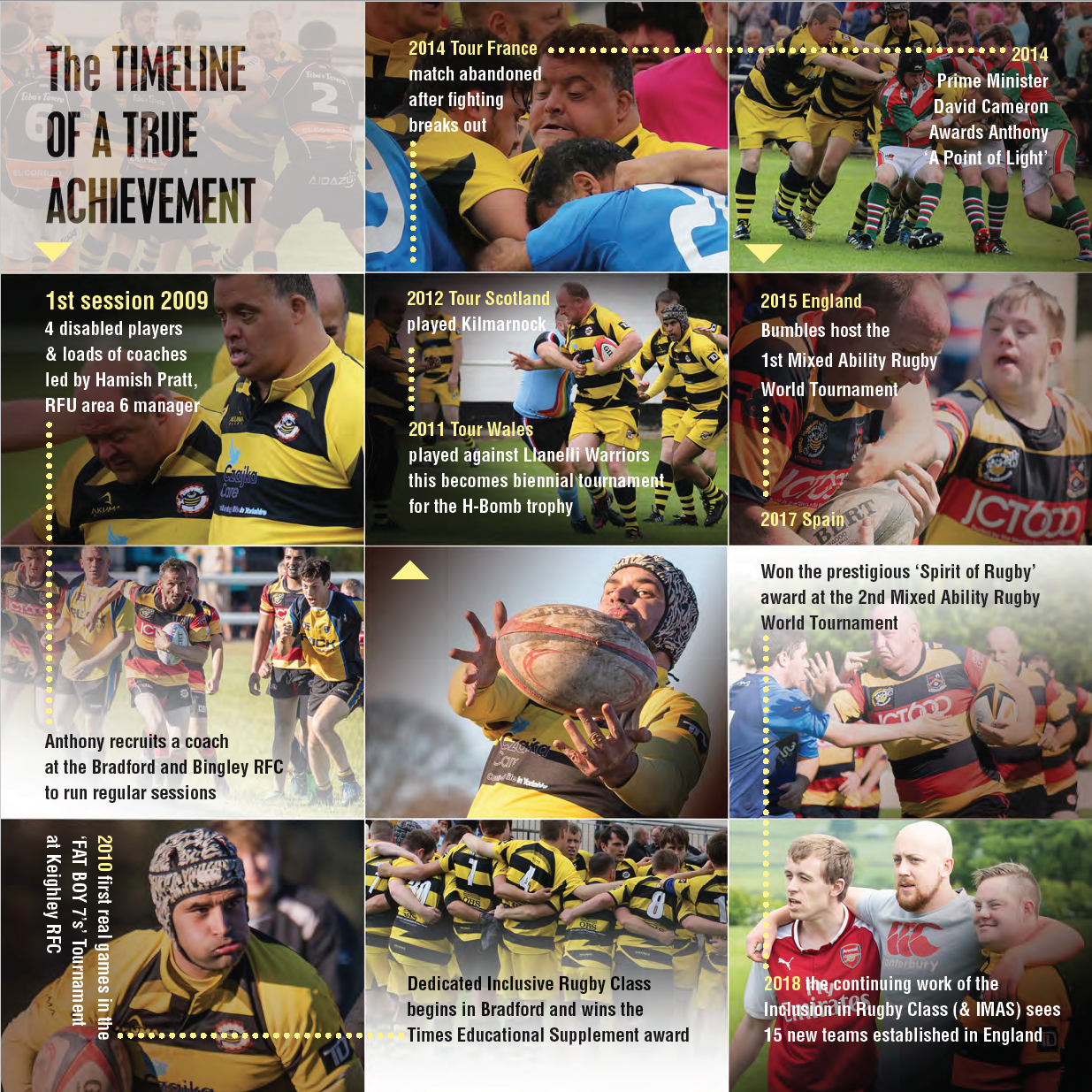 Latest News
23rd August 2021
Many thanks to everyone who supported us at this year's Beer & Bangers Festival. Raffles…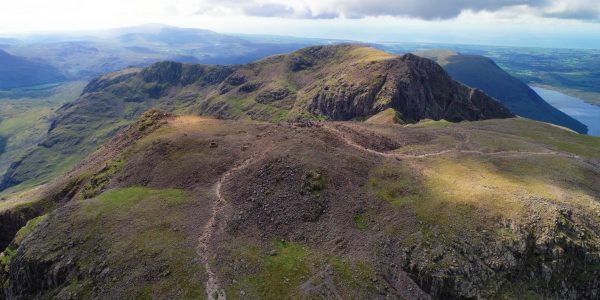 23rd July 2021
A group of rugby friends from the RFU and White Rose Rugby are undertaking a…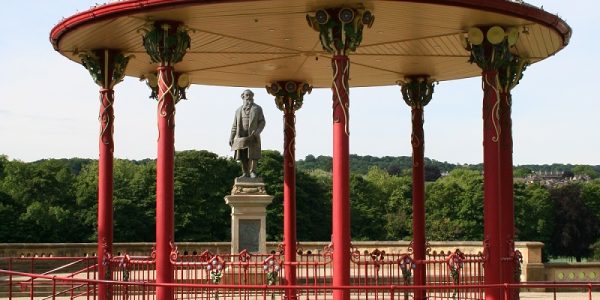 30th March 2021
For safeguarding & Covid-19 requirements, you must let Cookie and/or Ahsan know if you are…