So, what's it ALL about & how it works
Mixed Ability Rugby is the concept of playing rugby whilst ensuring that individuals with learning disabilities, physical disabilities and those recovering from mental health problems are included.
It is quite simply 'RUGBY FOR ALL' and kindles true spirit and camaraderie between all involved.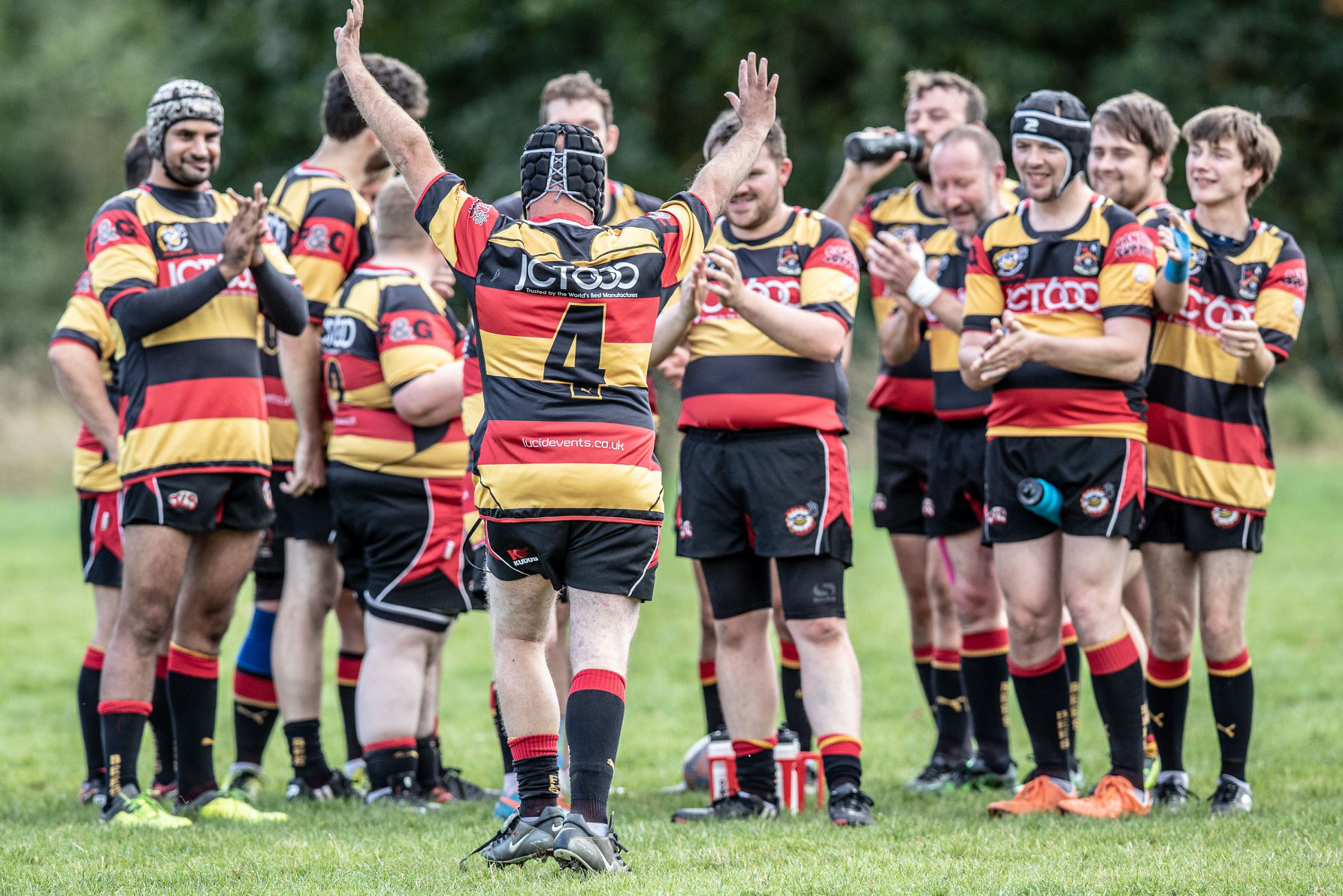 Through rugby the players keep fit, meet new friends, learn new skills and become part of a team. In addition, players gain more confidence through developing their skills in a safe and friendly environment, as well as becoming immersed in the additional social activities rugby players love.
The Bumble Bee Barbarians have played all over Europe, in both friendly and competitive matches.
In 2017, the Bumble Bees took part in the International Mixed Ability Rugby Tournament; with one Bumble Bee, Lee Handsworth, winning 'Player of the tournament'.
The players who become facilitators are those who help to keep the game flowing by being mindful of the abilities of the other players around them. It's a matter of balance, too many players of a high standard will inhibit the less able players, that's why a good facilitator is important. Remember, the aim is to give players with learning difficulties the chance to get involved and shine.
Some disabled players are good facilitators, with some non-disabled players who are not skilled at teaching just get on with their game! The very reason why we call it Mixed Ability Rugby.
It's much the same as any rugby coaching, but with slightly more patience. Some basic skill-sets may take a bit longer for some players to grasp – everyone will be different and that's what makes coaching mixed ability players to play better as a team the ultimate feel good challenge.
It will possibly be the most rewarding coaching experience you ever have!
David Cameron said "Anthony is an inspirational rugby fanatic that wouldn't take no for an answer. His determination to start a mixed ability club has created a team that breaks down barriers, letting players of all abilities come together as equals. The Bumble Bee Barbarians are challenging perceptions in games across the UK and have inspired others to open their own mixed ability clubs. I'm delighted to name Anthony the UK's 160th Point of Light."