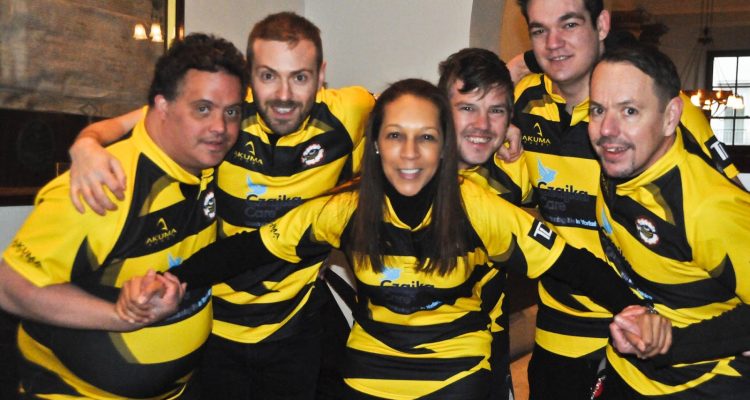 Bumbles met Sport Minister Helen Grant!
While we congratulate again Llanelli Warriors on bring the H-Bomb Trophy back to Wales and leading more and more securely the Participation Cup after a weekend of sheer rugby, we remind you the ongoing efforts we've undertaken to organise 
the 1st ever Mixed Ability Rugby World Tournament next August.
The British Sports Minister Helen Grant met a Bumbles delegation who presented her a Bumbles' shirt. The Minister endorsed the event saying she will do whatever she can to make this dream real.
Nevertheless we need everyone's help! Volunteers and sponsors still needed, get in touch if you are interested!