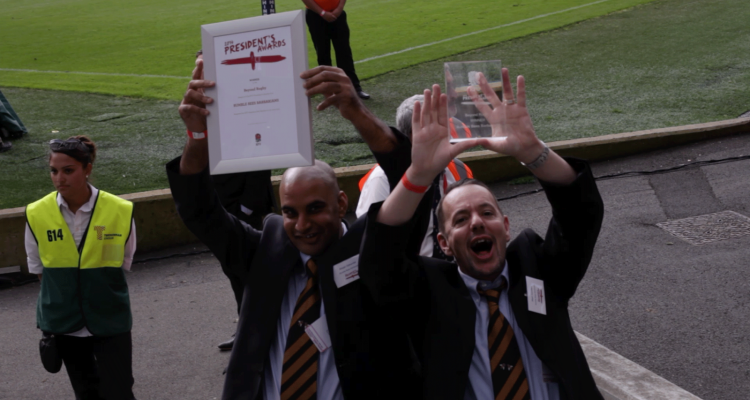 The Bumble Bees RUFC have been awarded with the prestigious President's Award for their innovative mixed ability approach to the game and for using rugby as a vehicle for social change.
RFU president Bob Reeves decided to reward Bumbles' passion and work, with the most important national honour, highlighting  the impact this project has in transforming lives and local community, enhancing individual skills and passion, and allowing previously excluded people to enjoy full contact rugby.
Equally important during these years has been the role of the WEA Inclusion in Rugby Group, that features players with Learning Disabilities in order to promote this inclusive model and showing that sport and education can coexist and share the same values.
The award ceremony took place at Twickenham Stadium amid a crowd of 50,000 spectators flocked to watch the England XV v Barbarians Game, among them the full Bumbles squad moved en masse from Bradford.
In this extraordinary moment and as a sign of gratitude the Bumbles would like to thank RFU Regional Development Officer Hamish Pratt, the Worker's Educational Association Yorkshire and Humber, our mentors Llanelli Warriors, Bradford and Bingley Club and all the coaches, players, friends and supporters without whom none of this would have ever been possible.