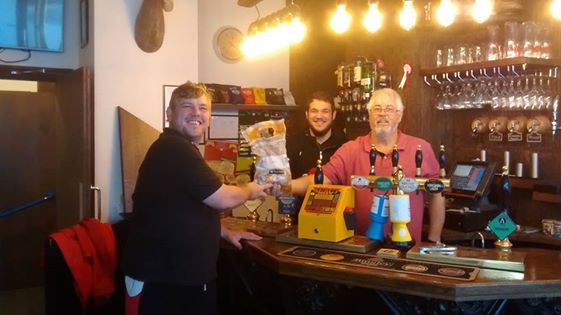 Chip n Ern supports the Bumbles!
Massive thank you to Dave Morris and all the patrons of the Chip n Ern in Bingley for their ongoing support of Bumbles Rugby. On Saturday 22nd October prior to the home game against Skipton, Director of Fundraising Anthony Brooke and coach Daniel Cookson received what can only be described as "an enormous bag of cash" over the bar that had been collected on the Bumbles behalf. Once counted up this totaled £235.96.
This will be put towards new tackle bags and pads to be used at training. A special thanks must go out to patron Richard Hart that we know always enthusiastically encourages customers to part with a small amount of their change to have a game of "React" to help our cause. Cheers guys, your help is really appreciated!