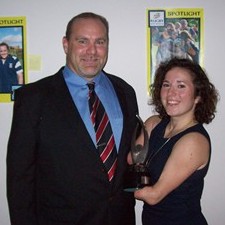 International November (and Movember) is almost finished and Christmas is around the corner.
It's presents time also for the International Rugby Board!
"Since its inception in 2001, the IRB Awards has become a highlight of the international rugby calendar. It is an occasion at which the IRB recognises and celebrates the achievements of those involved at the highest level of the world game on the field, as well as recognising the dedication and commitment given by those who work  on a voluntary basis away from the field, and without whose labours the game would not survive".
Who will be the best player?
Richie McCaw?Frédéric Michalak?
Who knows…
But, among the others, there is a special prize.
The Spirit of Rugby Award.
"The Spirit of Rugby Award recognises the incredible feats that can be achieved through Rugby both on and off the field, and those who through selfless action influence the lives of others, make significant contribution to their communities and demonstrate the force for good that sport can be in all areas of the world".
This years the award goes to Lindsay Hilton, scrum-half and vice-president with the Halifax Tarswomen's rugby team, in Canada, for her remarkable achievement in playing the sport despite being born without any limbs.
"I play rugby because I love the sport. It's very social. It's more of a community than anything. We're all very close at our club; it is like having a second family", Linsday said receiving the award.
Do these words sound familiar?